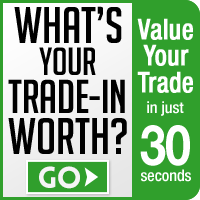 ---
IMG_1046
Overview
---
Description
Features
Big Bore Fuel Injected Engine: The Grizzly 700 is powered by a fuel injected 686cc 4-stroke engine derived from the class leading Raptor 700R. It is fuel injected for easy starting and crisp throttle response, but has been re-worked for even more low-end torque to match this bear's personality.
More Power, Less Fuel: A new forged piston and cylinder head, teamed with a single pipe exhaust design boosts top end speed and reduces weight. An added bonus? 30% better fuel economy.
Incredible Power To Weight Ratio: Increased power is nothing if it comes with a bunch of additional weight. Considering the Grizzly 700 can be as much as 150 lbs lighter than the competitors 800's, this bear's power to weight ratio offers some hefty advantages over some of the bigger and bulkier ATVs. Less weight has an effect on everything from handling and acceleration to hill climbing and mud prowess. Imagine if you will adding six or seven cinder blocks to the racks of this Grizzly, and you get the idea of how heavy some of those 800's are!
Reduced Effort Steering: A new steering lever ratio and revised geometry will have you feeling like you're riding in a dream.
4-Wheel Disc Brakes (one at each wheel): Slowing your big-bore ATV down shouldn't involve standing on the brake pedal while squeezing the lever with all your might. 4-wheel disc brakes combined with full-time engine braking means slowing this Grizzly down requires less effort. And since the front and rear brakes can be operated independently, you have more control over how you brake depending on the situation.
On-Command 4WD System: Push-button servo-controlled "On-Command" system allows you to switch between 2WD, limited-slip 4WD and fully locked differential 4WD - all with the simple push of a dash mounted button. Real 4-wheel drive when you need it. With Diff-lock engaged, there's no need to wait for one wheel to spin. You have traction to all 4 wheels, immediately. This puts you in total control... you decide when you need 4 wheel drive... the machine doesn't decide for you.
Utramatic Transmission: Revolutionary Ultramatic™ fully automatic transmission is the first automatic transmission to feature true engine braking. All four wheels receive engine braking in 4WD mode. Dual-range transmission with reverse. Low range has approximately 1.5 times the pulling power of high range.
Mass Centralization And Lower Center Of Gravity: A full tank of fuel carries a lot of weight with it. So we relocated the tank under the seat and the airbox up high where the tank used to be. This lowers the center of gravity which improves handling, stability and hill climbing capability. But it also raises the airbox reducing the chance of water and debris from getting into the engine.
Improved V-Belt Ducting: While we moved the airbox, we also rerouted the V-belt intake and exhaust ducts, reducing the opportunity for water and debris to enter the V-Belt housing.
Reverse Mounted Rear Suspension: The wheel center does not change but allows for a shorter frame which improves approach/departure angles, and allows the use of stronger ball joints (more clearance).
Revised Suspension: New upper and bottom arms, increased shock absorber stroke and a different geometry bring greater ride comfort to the big Grizzly without sacrificing any of its unquestioned agility.
New Tires: A new internal structure to the tire creates a better ride comfort while concave type aluminum wheels offer better strength and durability.
Air Induction System: These models adopt an Air Induction System that introduces fresh air from the air cleaner to a point at the exhaust port in order to clean the exhaust by re-burning the un-combusted [hydrocarbon] component remaining in the exhaust gas. In addition, there is a catalytic converter with a coating of platinum and rhodium built into the muffler. The increased concentration of oxygen in the exhaust created by the Air Induction System promotes fuller oxidation of the hydrocarbons and carbon monoxide in the catalytic converter to achieve excellent environmental performance.
Additional Features
More powerful 686cc 4-valve FI engine
Approximately 30% improvement in fuel economy
High compression forged piston raises comp. ratio
Centrifugal clutch allows consistent engine braking performance while maintaining belt durability
New air Induction system to help reduce emissions
Single port exhaust cylinder head with AI port
Lighter muffler with built-in catalyzer
Wider track
Revised steering and suspension geometry for reduced steering effort
Longer front and rear upper and lower A-arms
Shock absorbers updated for improved comfort
Longer front and rear CV shaft assy.
Lightened Front and Rear racks
Rim design updated for improved durability
Tires updated to improve ride comfort
Yamaha Diagnostic Tool (YDT) added
Engine
Engine: 4-stroke, SOHC, liquid cooled, 4-valve, single
Displacement: 686 cc
Bore and Stroke: 102 x 84 mm
Compression Ratio: 10.0: 1
Carburetion: Mikuni Electronic Fuel Injection w/44 mm Big Bore throttle bodies and TPS
Ignition: Computerized DC-CDI
Starting: Electric w/auto-decompression
Transmission: Ultramatic (sealed variable v-belt), w/ L-H-N-R and Park, 4-wheel full-time engine breaking
Final Drive: On-command push button 2WD / 4WD / 4WD diff. lock, direct shaft drive
Chassis
Suspension (Front): Independent, dual A-arm, with gull-wing lower A-arm, and adjustable shocks
Suspension (Rear): Independent, reverse mounted dual A-arm with sway bar, adjustable shocks
Brakes (Front): Hydraulic Discs
Brakes (Rear): Hydraulic Discs
Tires (Front): Dunlop KT421 tubeless, AT25 x 8-12
Tires (Rear): Dunlop KT425 tubeless, AT25 x 10-12
Critical Data
Length: 2065 mm (81.3 in.)
Width: 1180 mm (46.5 in.)
Height: 1240 mm (48.8 in.)
Wheelbase: 1250 mm (49.2 in.)
Ground Clearance: 300 mm (11.8 in.)
Seat Height: 905 mm (35.6 in.)
Wet Weight: 294 kg (648 lb.) - ready to ride full of fuel and oil
Fuel Capacity: 20 L (5.3 U.S. gal.)
Towing Capacity: 600 kg (1,322 lb.)
Colour(s): Dark Green, Dark Blue
Warranty: One year (unlimited mileage)
Specs
Engine
Engine Type

4-stroke, SOHC, 4-valve
Displacement

686 cc
Bore x Stroke

102 x 84 mm
Cylinders

Single
Engine Cooling

Liquid
Fuel System

Mikuni Electronic Fuel Injection w/44 mm Big Bore throttle bodies and TPS
Starting System

Electric w/auto-decompression
Chassis
Front Suspension

Independent, dual A-arm, with gull-wing lower A-arm, and adjustable shocks
Front Brake Type

Hydraulic Discs
Front Tires

Dunlop KT421 tubeless, AT25 x 8-12
Rear Suspension

Independent, reverse mounted dual A-arm with sway bar, adjustable shocks
Rear Brake Type

Hydraulic Discs
Rear Tires

Dunlop KT425 tubeless, AT25 x 10-12
Dimensions/Capacities
Dry Weight

Curb Weight: 294 kg (648 lb.)
Towing Capacity

600 kg (1,322 lb.)
Fuel Capacity

20 L (5.3 U.S. gal.)
Ground Clearance

300 mm (11.8 in.)
Machine Dimensions (LxWxH)

2065 mm (81.3 in.) x 1180 mm (46.5 in.) x 1240 mm (48.8 in.)
Wheelbase

1250 mm (49.2 in.)
Drive Train
Drive Train

On-command push button 2WD / 4WD / 4WD diff. lock
Final Drive

Direct shaft drive
Transmission

Ultramatic (sealed variable v-belt), w/ L-H-N-R and Park, 4-wheel full-time engine breaking
General
Colors

Dark Green, Dark Blue
Warranty

One year (unlimited mileage)